IANS, Edinburgh, Modified: January 07, 2013 12:40 IST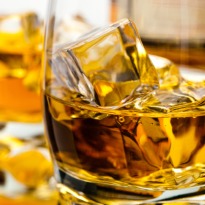 Whisky is Scotland's most recognised asset, with 40 bottles of Scotch shipped overseas each second, according to a survey Monday.

Scotch Whisky came top with 26 percent, ahead of other Scottish icons like tartan apparels, scenery, poet Robert Burns and inventions.

The poll was conducted by YouGov, an international online market research, from Dec 14-17. A total of 1,073 adults aged 18 and above were interviewed.

Whisky continues to grow in popularity, bringing a real boost to Scotland's economy, Xinhua reported.

Forty bottles of Scotch are shipped overseas each second, with 140 million cases exported worldwide every year.

About 10,300 people are employed in the Scotch Whisky industry -- many in economically deprived areas, while 35,000 jobs across britain are supported by the industry.

"Scotch Whisky is a truly iconic product and one that has an enviable reputation both at home and abroad.

"Its contribution to Scotland -- in terms of jobs, tourism and exports -- is truly impressive," said Scottish Rural Affairs Secretary Richard Lochhead.

Scotland's whisky sector is an international success story with exports at an all-time high, he said.
Other Links:

Learn how to drink whisky

Malt whisky sells for record-breaking $628,000

ABD's semi premium whisky, 'Officer's Choice Blue'- Now in Delhi

Getting 'Caned': Indian alcohol's new high

8 Herb-Based Cocktail Recipes

For the latest food news and recipes, like us on Facebook or follow us on Twitter and get the NDTV Cooks app for Android or iOS.