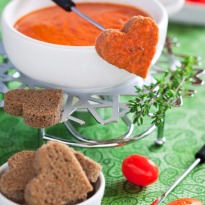 'I look at you and that's when I realize, the best things in life are.....so delicious!' The sun is out and shining bright, a nip in the air with a little bit of romance thrown in. It's the perfect setting to fall in love with!

With a lot in pipeline for Valentine's Day, it's time to get romantic once again. Do we hear cakes and bakes or a sizzling meal for two? But wait, the foodie in me wonders about the cosmic connection between food and love. So I decided to delve into sumptuous matters of love and here's what I found.

History chronicles the invention of aphrodisiacs, a food or drink that stimulates sexual desires. They are named so after Aphrodite, the Greek goddess of sexuality and love. Just a sweet warning before you read ahead, we're told that the following romantic ingredients may get your blood rushing, the heart thumping, and love gushing...so happy romancing!

1) Pomegranate

These ruby red seeds are more alluring than what you'd think. It is believed that the forbidden fruit of the Bible which was eaten by Adam and Eve was not an apple, but a pomegranate. Loaded with Vitamin C, it is also an excellent anti-oxidant.

Recipe: Anari Champ
Lure your loved ones with succulent charcoal-grilled lamb chops generously drizzled with a tarty pomegranate reduction bursting with the color of Valentine's. (more recipes)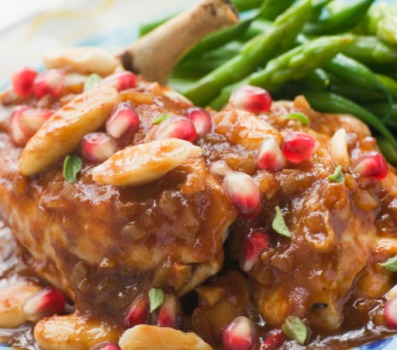 Anari Champs by Chef Gautam Mehrishi


2) Asparagus
The phallic shape of these grassy spears is known to inspire amorous feelings. According to the French tradition the future grooms were served three helpings of asparagus. It plays a key role in increasing the blood circulation. Asparagus is low in calories and very low in sodium. Nicholas Culpepper, an English herbalist and botanist, quoted "Asparagus stirs up lust in man and woman."
Recipe: Asparagus Quiche
Crisp tart outside, creamy asparagus filling inside. Bite in and let the flavors flow.
(more recipes)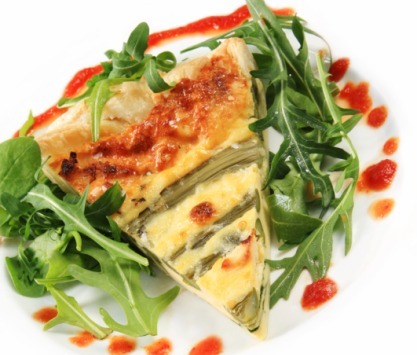 Asparagus Quiche by Preah Narang, Cordon Bleu Chef


3) Chocolate
This goes without saying, chocolates are the culinary patrons of love. History is rife with stories of the Mayans worshiping the Cacao tree (from which the cacao beans, principle ingredient of chocolates, are extracted) and also the Aztec Emperor, Montezuma who drank a rich chocolate drink from gold cups about fifty times each day to pep up his sexual ability.
Recipe: Fudgy Chocolate Cake
This Valentine's Day think out of the box (of chocolates!). Tempt your taste buds with a gooey chocolate cake that is sure to get you hooked!
(more recipes)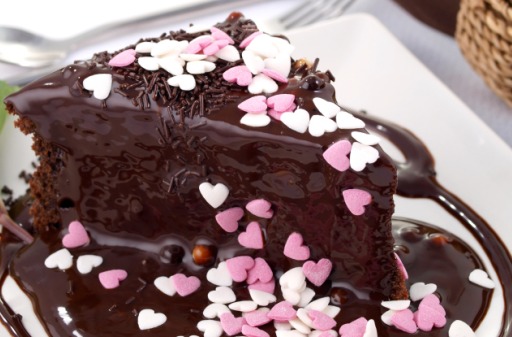 Fudgy Chocolate Cake by Divya Burman
4) Ginger
Know that ginger is an aphrodisiac and a powerful one! This spice arrests you with its fragrant kick, heats you up and gets the heart racing. According to aphrodisiac lore, Madame du Barry, a royal mistress to King Louis XV served ginger to all her lovers including the King, which would drag them to absolute submissiveness.
Recipe: Ginger Souffle
Spice things up a bit with an extra gingery kick. It may not sound appealing but this creamy ginger flavored souffle is worth a try!
(more recipes)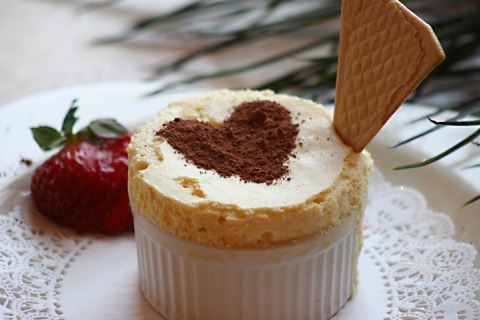 5) Honey
Sticky, sweet and sensuous, honey is more of an indulgence! It contains enzymes and acids that help infuse energizers in our system. Some believe that 'honeymoon' gets its name from a beverage made with honey and wine which was served to the newlyweds as energy boosters in days bygone.
Recipe: Honey Cream with Roasted Walnuts and Mint Leaves
Sweeten your day with a sensual pick-me-up dessert. This one's a treat for your eyes and your taste buds.
(more recipes)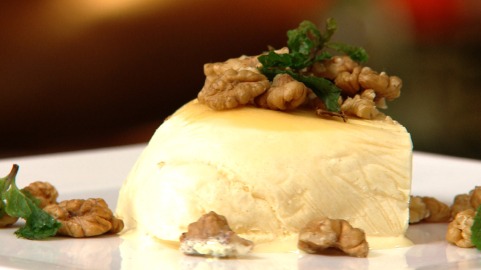 Honey Cream by Joey Matthew
6) Strawberry
This heart shaped erotic fruit is inevitable to Valentine's. It is a symbol of Venus, the Roman goddess of love. These feel-good berries can up your feelings with great ease. It is a popular myth that when Aphrodite's lover died she cried with such pain that her tears fell to the ground as tiny red hearts, known as strawberries today!
Recipe: Strawberry Flan
A crusty tart with voluptuous strawberries definitely resonates with the spirit of Valentine's Day. Oh! How we love breakfast in bed...
(more recipes)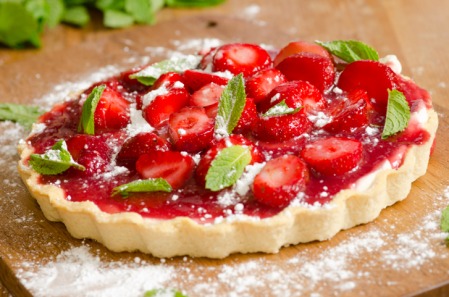 7) Chillies
Believe it or not, chillies do lighten the sparks of romance. They stir up endorphins in the body that gives you a natural high.
Recipe: Chilli Wings
These fiery chicken wings will make your Valentine's Day hot & steamy - and we're not just talking about at the dinner table!
(more recipes)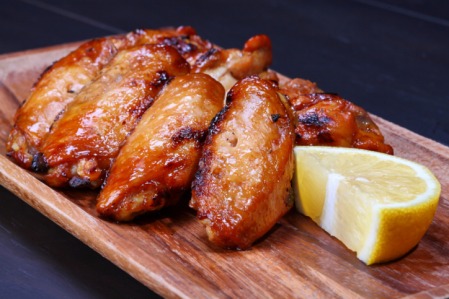 Chilli Garlic Wings by Niru Gupta
Why wait for cupid to strike an arrow, fall in love (with food) all over again! Cook up these love triggers and you'll never go wrong. This Valentine's Day love shall be served sumptuously..

Other Links:
Why Chocolate is Good for You
Valentine's Day food: how to get your partner's pulse racing
Valentine's Day - Love Quotes for Every Foodie
Aphrodisiac food, special rides for Chennai couples on V-Day
How To Cure Your Valentine's Day Hangover
Valentine's Day - 10 fun facts you didn't know
How to throw a 'I hate Valentine's Day' party
For the latest food news and recipes, like us on Facebook or follow us on Twitter and get the NDTV Cooks app for Android or iOS.