IANS, Sydney, Modified: December 19, 2012 11:08 IST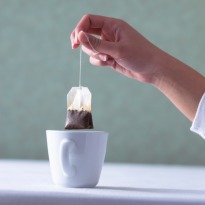 Drinking tea seems to lower odds of ovarian cancer, Australian research involving 1,000 women says.

Dada Su from Curtin University co-authored the study in China, involving 500 patients of ovarian carcinoma and the other half being unaffected, who completed a questionnaire about tea consumption. They drank a mixture of green, black and oolong tea.

Andy Lee, professor at the Curtin School of Public Health, who led the study, said a dose-response relationship has also been established.

"It's not just the duration of tea drinking but also quantity of tea and the frequency of intake as well."

"The more cups you drink per day and the more the quantity, the better the result (the lower the risk)," Lee said.

It is not just the green tea but also the oolong and black tea drinking, which has a similar effect, he added, according to a Curtin statement.

Lee says as a relatively safe beverage with no toxic or any other negative associated effects, the health message of tea drinking should be promoted


Other Links:

'Coffee slashes mouth cancer risk by half'

Are you a coffee addict? Check for caffeine use disorder

No time for tea? How Britain became a nation of coffee drinkers

Sip green tea, coffee to protect your heart

Coffee May be Good for Your Liver: Study

Tea and Citrus Fruits May Protect You from Ovarian Cancer

Drinking coffee may ward off diabetes

Coffee residue used to make dietary supplements

Coffee may help perk up your blood vessels

For the latest food news and recipes, like us on Facebook or follow us on Twitter and get the NDTV Cooks app for Android or iOS.