Seema Chandra, Food Editor, NDTV, Updated: August 18, 2012 13:44 IST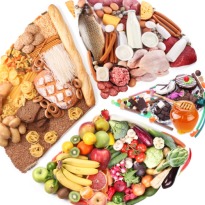 By now I am truly fed up. I don't quite know whom to trust anymore. I am tired of taking sides and racking my brains to analyze this further. And I am not commenting on a relationship gone sour.

I am talking about the realms of research that is churned out with unfailing regularity in our press that tells us what's good for us to eat.

The latest article that left me dumbstruck a few days ago said that it's nutritionally sound to eat white rice. That we have been quite harsh towards what most Indians eat as their staple diet. That the chatterati have become color prejudiced by opting for brown rice over white rice. And that white rice is just as good nutritionally.

This comes after being told for years, that to convert brown rice to white rice, it is milled to remove the bran, then polished and in this process, the rice is stripped of most of its nutrients. In this case, facts seem to be stripped down and to formulate a new theory.
And it doesn't end there.

After reading for over a decade about the pitfalls of red meat and the goodness of chicken and fish, now what gets my goat (pun intended) is that experts claim that our chicken is ridden with antibiotics and that even the fish we eat is full of pesticides, mercury and plastic. (Read my piece on At Sea: The Perils Of Eating Fish)

Even when it comes to eating meat, in these fashionable eco-conscious times, you will read that the only wrong in consuming meat, is that it adds to your food miles or the carbon footprint. Mark Bittman of the New York Times tweeted an article yesterday that said - Meat Eater's guide to Climate Change and Health. Notice the order of the words. What about the arteries getting clogged? Have a heart, that's not going to make any news today.

If you think I am over reacting, here is another howler. This piece said that the latest study shows consuming too much water can be dangerous to your health! It seems like the nutrition police have handcuffed the humble glass of water too. After drowning us with tales of how 6-8 glasses of water are a must if you want glowing skin, healthy bowels, prevention of joint pains, no cancer, now the ground has turned slippery, and we're told STOP, water too can cause ample damage to your system.

Yet another fizzy theory - is red wine or a glass of single malt good for us? A lot has been written about how red wine in moderate quantities is good for the heart, and that it increases longevity. How having a few drinks helps you to relax, and is even recommended to heart patients. So just when we thought it was time to guzzle our drink without any feelings of guilt, the latest study now shows that having more than one glass may prove to be harmful. We are told that your liver counts are bound to go haywire, and unless you have the right genes you should be careful not to consume alcohol regularly. How do you define 'the right genes', God alone knows. I thought wine got better with time. Here time seems to be diluting my drink.

Now my original point is that we are seeing a dangerous trend. I am spending more out of my pocket for my daily bread, not to forget the extra miles I go to get my oatmeal or multigrain loaf. Can you imagine being told after ten years of all that effort and money, that there isn't a grain of truth in any of that!

Maybe dark chocolates will turn sinister again, and we will go nutty over nuts, but it's time the wheat is sifted from the chaff, and we are only told about facts that are backed by medical sense. And not facts that are derived from a survey that's conducted of a 100 odd people in a particular demographic. One law cannot possibly apply to the world at large.

What worries me the most is at this rate, we'll probably be told that the healthiest thing in the world is not to eat at all!