Agencies, Modified: July 10, 2013 15:43 IST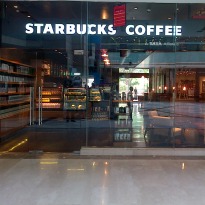 Expands the total store count in Delhi NCR to 8 stores with the launch in Gurgaon

Tata Starbucks Limited, the 50/50 joint venture between Starbucks Coffee Company (Nasdaq: SBUX) and Tata Global Beverages Limited, today entered the National Capital Region with the opening of its first store in Gurgaon at Ambience Mall.

Commenting on the expansion, Avani Davda, CEO, Tata Starbucks Limited said, "Our customers in New Delhi have extended a very warm welcome to us and we are thrilled to open our first store in the Gurgaon. We remain committed to offering a distinct third place to our customers at convenient locations; defining our unique, values-based Starbucks Experience and delivering an unparalleled customer experience through our passionate baristas."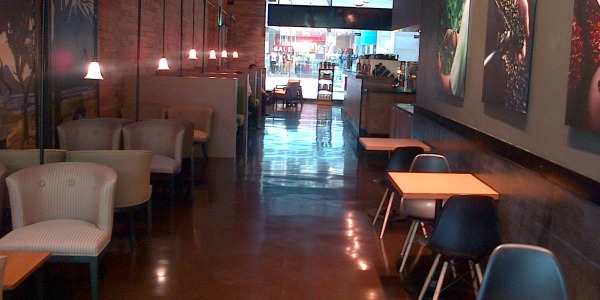 Interior shot of Starbuck store at Ambience Mall, Gurgaon

Located on the ground floor of the popular Ambience Mall, the store is spread across a vast space of 2207 sq. ft. inside and a 500 sq. ft. outside. The contemporary store design and locally sourced elements promise to provide customers an elevated coffeehouse experience.
The store will offer customers an extensive range of offerings, including Starbucks® signature espresso-based beverages, as well as Starbucks VIA™ Ready Brew coffee, along with a wide variety of western and Indian favourites to choose from. The store will be open to customers from 10 AM - 11 PM every day of the week.
Starbucks® entered the Indian market in October 2012 and currently operates seventeen stores in India. Starbucks® stores are operated by the joint venture, Tata Starbucks Limited, and branded as Starbucks Coffee - "A Tata Alliance".
In picture: Exterior shot of Starbuck store at Ambience Mall, Gurgaon
.
Other Links:
Starbucks beats on higher sales, lifts forecast
Starbucks puts political message on coffee cups
Small coffee producer prevails over Starbucks
Starbucks opens doors to its second store in New Delhi
Starbucks overcharging Chinese consumers?
Starbucks expands in Delhi and Mumbai
'Dumb' US Starbucks closed after comic reveals stunt
Starbucks opens first store in Bangalore
Starbucks to open first store in Pune
For the latest food news and recipes, like us on Facebook or follow us on Twitter and get the NDTV Cooks app for Android or iOS.