IANS, Kolkata, Modified: January 25, 2013 11:31 IST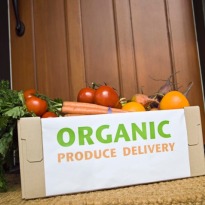 Business captains, hoteliers, diplomats and marketing professionals participated in a dinner and food festival to promote organic food products in the city.

"We intend to promote organic food in the city and also to encourage restaurants to incorporate such ingredients in their dishes," said Neela Majumdar of the Calcutta Gastronomes (TCG) club, which organised the food festival Tuesday.

It showcased various organic foods like vegetables, oils, pulses and cereals by establishments like Casa Puro, Sasha, Down to Earth, among others.

"Various organisations exhibited their organic food products and celebrity chef Shaun Kenworthy prepared a dinner based on the organic ingredients," Majumdar said.

Highlight of the dinner meet was a skype session with the pioneer of organic food culture Nora Pouillon who opened one of America's popular organic food restaurants, Restaurant Nora, in 1979.

The event was organised in partnership with Earth Day Network, along with the American Center, Horticultural Board (Government of India) and Hotel and Restaurant Association of Eastern India.


Other Links:

Is organic too expensive?

International Raw Food Day: 5 Common Raw Food Myths

9 ways to avoid food wastage at home

US-Japan deal could lead to more organic options

There's much to recall at Kolkata's Feluda coffee shop

Seafood is latest craze of Kolkata foodies

India, Pakistan culinary delights on a Kolkata platter

Classic Kolkata cuisine's new avatar this Durga Puja

Kolkata's Coffee House weeps for Manna Dey

For the latest food news and recipes, like us on Facebook or follow us on Twitter and get the NDTV Cooks app for Android or iOS.