NDTV Cooks, Modified: May 22, 2014 17:30 IST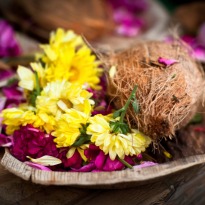 Goddess Durga ornamented with kumkum, bangles, flowers, and jeweled attires; morning prayers accompanied by synchronized bells and the aroma of pure butter delicacies, it's time to step into the festivities of Navratri!

The word Navratri refers to the nine auspicious nights during which Goddess Durga is worshipped and most people observe fasts. It is celebrated twice a year, the beginning of spring and at the beginning of autumn, which is considered as a sacred time to worship Goddess Durga.

During these fasts people avoid eating meat, grains, alcohol, onion, garlic etc. From an Ayurvedic perspective, these foods attract and absorb negative energies and should be avoided during a seasonal change as our bodies tend to have low immunity around that time.

Embrace the joy and holy spirit of the festival with our most favoured recipes.

Sabudana Khichdi
Recipe by Niru Gupta

Sabudana is full of starch or carbohydrates which gives you the much needed energy boost while fasting. A light dish made with sabudana, peanuts and mild spices.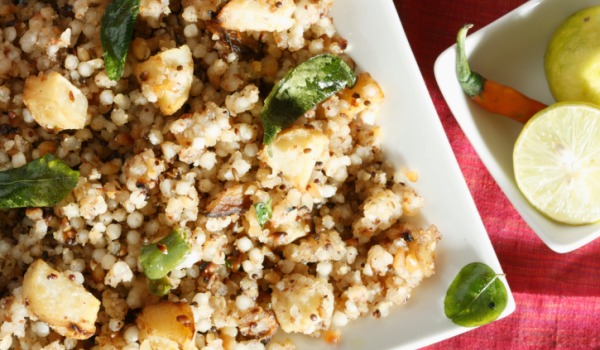 Kuttu Ka Dosa
Recipe by Gunjan Goela

This Navratri move over the usual kuttu puris and rustle up something different. A crisp dosa recipe made of kuttu ka atta(buckwheat flour) with a potato filling.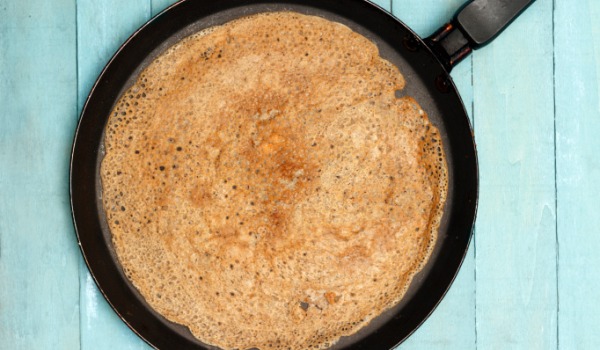 Singhare ke Atte ka Samosa
Recipe by Niru Gupta

Feast while fasting! Your favorite tea time snack made with fasting ingredients like water chestnut flour, sendha namak and a filling of spiced chironji.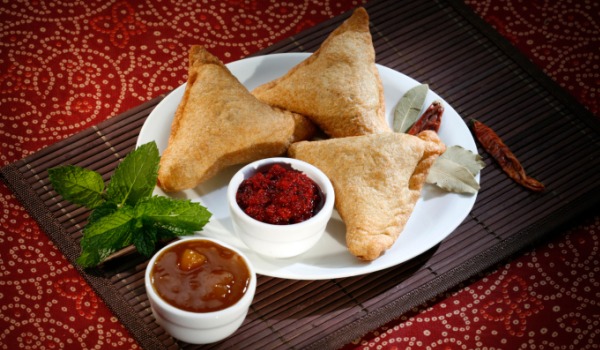 Aloo ki Kadhi
Recipe by Niru Gupta

Tuck into the soothing flavors of this light and lovely curry made with the ever-so-versatile potatoes.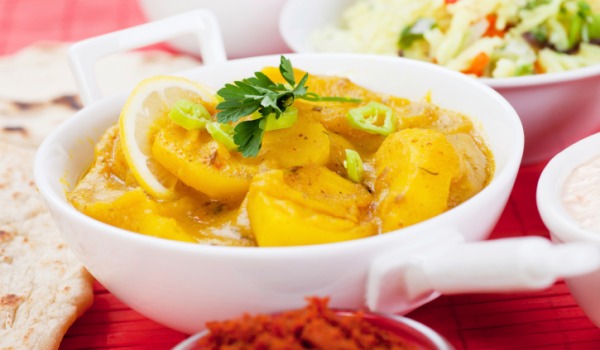 Low Fat Makhana Kheer
Recipe by Gunjan Goela

Desserts inspire a cheer, here's for you low fat kheer recipe made with makhana and nuts. Indulge without worrying about the weighing scale!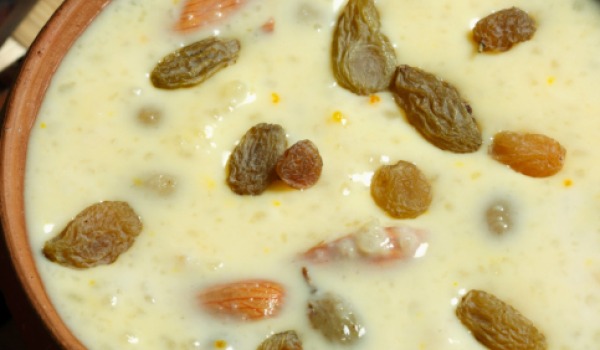 Khire ke Pakode
Recipe by Niru Gupta

Cool cucumbers fried crisp! These pakoras are one of the most loved fasting recipes. We bet you cannot stop at one bite!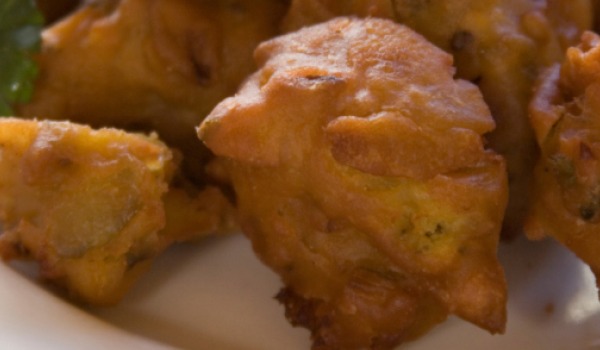 Banana Walnut Lassi
Recipe by Aditya Bal & Devanshi

Charge up with this nourishing drink. Lassi made with the goodness of yogurt, bananas, honey and walnuts.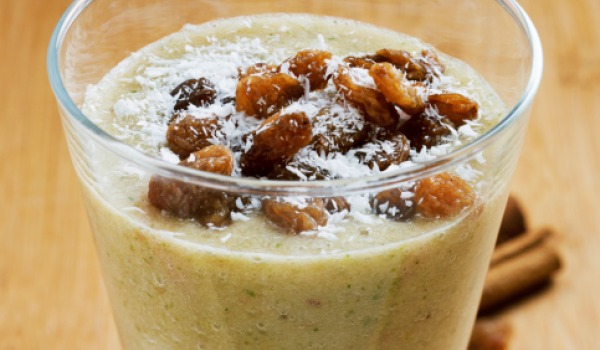 Vratwale Chawal Ka Dhokla
Recipe by Niru Gupta

A fresh recipe that gives you a break from the usual fried pakoras and puris. Steamed dhoklas made with samwat ke chawal. A healthy way to fast.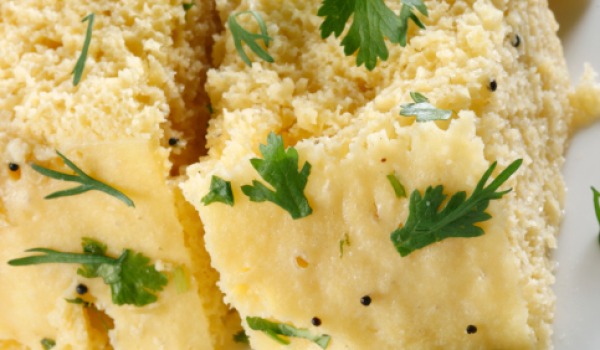 Kebab-e-Kela
Recipe by Niru Gupta

Fasting need not be boring anymore! Spiced banana kebabs that perfectly melt in your mouth and please your soul.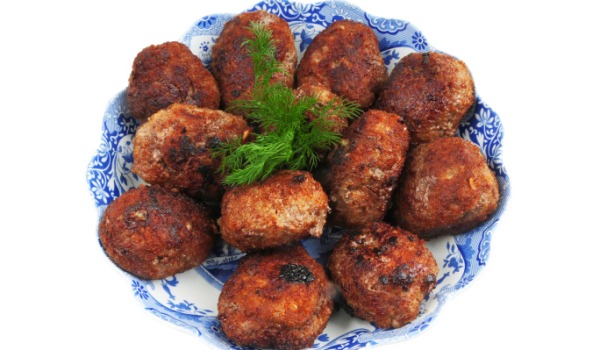 Chironji Ki Dal
Recipe by Niru Gupta

Slurp on something different during your fasting days. Here's a quick serving of dal made with chironji or charoli seeds.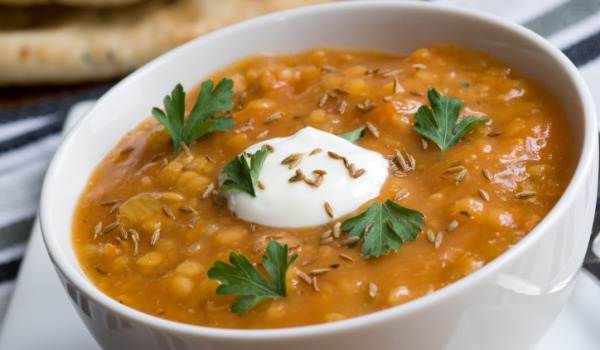 Other Links:
Try Indian, European, Oriental flavours this Navratri
Navratri: Fasting, feasting the healthy way
At Paatra, feast while you fast
'Fasting detoxifies the body, but don't overdo'
How to Stay Fit While Fasting and Feasting
For the latest food news and recipes, like us on Facebook or follow us on Twitter and get the NDTV Cooks app for Android or iOS.