IANS, New Delhi, Modified: August 28, 2013 16:33 IST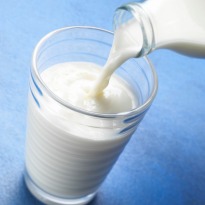 More than 68 percent of milk samples tested across the country by the Food Safety and Standards Authority of India (FSSAI) failed to conform to recommended standards, parliament has been informed.

The FSSAI conducted a national survey to ascertain the quality of milk throughout the country, in which 68.4 percent samples were found to be non-conforming to food safety and standards regulations, 2011, Health Minister Ghulam Nabi Azad said Tuesday in reply to a written question in the Rajya Sabha.

The FSSAI is the nodal agency which regulates manufacture, storage, distribution, sale and import of food items.

The implementation of the Food Safety and Standards Act, 2006, rests with state governments.

Random samples of food items, including milk, are taken by the state food safety officers and sent to the designated laboratories for analysis.

Azad said penal action is taken against offenders in case the samples are found to be not conforming to the provisions of the food safety act.

The 12th five year plan has made an outlay of Rs.1,500 crore to strengthen the food regulatory system at the state level.


Other Links:

14 Recipe Ideas for Leftover Milk

Why free-range milk is good for you

Mother's milk made to order for boys or girls

White Love: 10 Best Milk Recipes

Indians unaware that boiling milk depletes nutrition

Cadbury Dairy Milk: why rounded chunks of chocolate taste sweeter

Shine Away to Glory: Cleopatra's Beauty Secrets

Goat's milk ice cream | Meet the producer

Milk ingredient may help you in getting a slimmer waistline

French milk brand sets up in China to woo worried parents

For the latest food news and recipes, like us on Facebook or follow us on Twitter and get the NDTV Cooks app for Android or iOS.