IANS, London, Modified: January 09, 2013 11:07 IST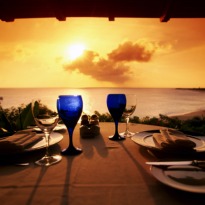 Wrestler turned reality TV star Hulk Hogan launches his own restaurant.

The 59 year old opened the doors to the Hogan's Beach venue in Tampa, Florida Monday and he hopes his fame will bring customers flocking to the venue, reports contactmusic.com.

"It's going to be Jimmy Buffett's (Margaritaville) times 10; Hooters times 10. It's a logical extension of the Hogan brand, with my image and likeness," he told tampabay.com.

"In 36 years I've become so tangible to the public, and not just Americans. We have a chance to have an international draw. I see myself almost like a general manager, creatively," he added.
Other Links:

How to Spot a Bad Restaurant

Restaurant Recipes - The Imperial Hotel, New Delhi

Who wants to eat in the world's smallest restaurant? Not me

Looks, not tips the key to a good table in Paris

Restaurant offer: Turn off your cellphone, get 50 percent discount

15 Hilarious Shop & Restaurant Names

Knives Out: Why We Love Reading Cruel Restaurant Reviews

Fancy a desi wok in China Town?

Indonesia questions why cafe has Nazi-themed decor

For the latest food news and recipes, like us on Facebook or follow us on Twitter and get the NDTV Cooks app for Android or iOS.