IANS, Panaji, Modified: April 25, 2013 10:46 IST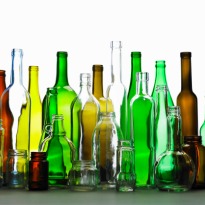 Drinking an ice-cold beer from that frosted green pint glass bottle may soon be a crime on Goa's beaches, a senior police officer said Wednesday.

Goa Director General of Police Kishen Kumar told IANS that drinking from glass bottles on beaches would no longer be tolerated in Goa.

"Would you like to drink in the open? What kind of human beings like to drink on beaches?" Kishen Kumar asked.

The ban follows lobbying by Calangute legislator Michael Lobo, who has been campaigning against the nuisance caused by glass shards scattered on the state's beaches.

"I took up the issue with the tourism department and the police. So many tourists complain about injuries caused by broken glass pieces of beer and liquor bottles on the beaches," Lobo said, advocating ban on glass liquor bottles on the state's beaches.

The tourism department has also asked the police to increase patrolling to check tourists from breaking glass bottles in beach areas.

Goa attracts over 2.6 million tourists annually. The surf, sun and cheap liquor are some of the main draws of the state, which is one of the top beach tourism destinations in the country.
Other Links:

Beer, music, food: Oktoberfest back in Goa

International Beer Day: How to Cook With Beer

Technique can tell beer's country of origin

Now, a special beer, only for women

US monks brewing beer like European brothers

Iraq war veterans brew 'jet noise' and 'pineapple grenade' beers

Now sip beer in the ambience of a coffee shop

Craft beer: a guide for beginners

The 10 best pints at the Great British beer festival

For the latest food news and recipes, like us on Facebook or follow us on Twitter and get the NDTV Cooks app for Android or iOS.