IANS, Washington, Modified: March 14, 2013 11:02 IST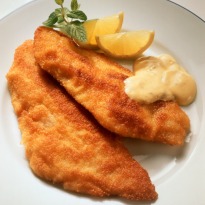 A new study shows that eating fish has greater health benefits than fish oil dietary supplements.

Omega-3 fatty acids found in oily fish may have diverse health-promoting effects, potentially protecting the immune, nervous, and cardiovascular systems.

But how the health effects of one such fatty acid -- docosahexaenoic acid (DHA) -- works remains unclear, in part because its molecular signalling pathways are only now being understood.

Toshinori Hoshi, professor of physiology at the Perelman School of Medicine, University of Pennsylvania, and colleagues studied how fish oils help lower blood pressure via vasodilation at ion channels.

Their findings were published in the Proceedings of the National Academy of Sciences.

In vascular smooth muscle cells, such as those that line blood vessels, ion channels that span the outer membrane of a cell to let such ions as sodium, calcium, and potassium in and out, are critical to maintaining proper vessel pressure, reports Science Daily.

The researchers found that DHA rapidly and reversibly activates these channels by increasing currents by up to 20 fold. DHA lowers blood pressure in anesthetised wild type mice but not in mice genetically engineered without a specific ion channel sub-unit.

In comparison, the team found that a dietary supplement, DHA ethyl ester, found in most fish oil pills, fails to activate the same channels, and even antagonises the positive effect of DHA from natural sources, on the cells.

The DHA ethyl ester seems to compete with the natural form of DHA for binding sites on the ion channel.

Other Links:

Nigel Slater's Five Perfect Summer Fish Recipes

Easy weekend recipes: Salmon and snapper

Readers' recipe swap: stuffed

Going fishing without the pole

Nigel Slater: 'I end the day with a spicy curry, earthy with cumin and curry powder'

10 Best Fish Recipes

Should I take fish oil supplements?

Forget fillets - try fish heads and sperm instead

Cod that speaks Italian

For the latest food news and recipes, like us on Facebook or follow us on Twitter and get the NDTV Cooks app for Android or iOS.