Modified: September 21, 2012 15:05 IST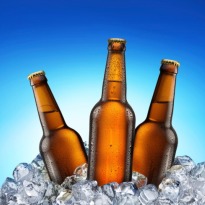 VI John with Mahou San Miguel celebrated the launch of Dare Devil 10000 and Mahou Cinco Estrallas

VI - John group, the world's largest shaving cream manufacturing company and one of the leading manufacturers of personal care, health care & cosmetics products, celebrated with Spain's beer major - Mahou-San Miguel, the launch of two new beer brands Dare Devil 10000 Premium Strong Beer and Mahou Cinco Estrallas in the Indian market. The party was hosted at The Oberoi, Gurgaon. The evening was hosted by VI John, Arian Breweries & Mahou-San Miguel, the whose and who of Delhi's political, social and corporate were a part of the celebrations.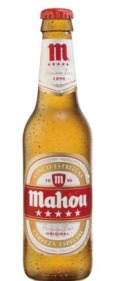 Packaged in an attractive bottle, Dare Devil has a pale golden color to give a unique smooth and exciting taste. Mahou Cinco Estrallas has a golden yellow color with a grainy, malty flavor which harmonizes perfectly to captivate the tongue and linger on the palate. Dare Devil is categorized as a strong beer targeted at young, modern and adventurous consumers who like to experiment and Mahou Cinco Estrallas is a premium beer targeted at the young, modern, cosmopolitan consumer who wants to enjoy a high-quality premium beer.



Indian Beer market is at its early stages of development. At present, in India, the PCC is 1.5 liters per year vs. 20 L in comparable markets. Strong demographics, income growth and increasing appetite for beer among young population will fuel growth in the coming years. The beer market in India increased at a compound annual growth rate of 18.8% between 2004 and 2009. The standard lager segment led the beer market in India in 2009, with a share of 92.5%.
Other Links:
International Beer Day: How to Cook With Beer
Technique can tell beer's country of origin
Now, a special beer, only for women
US monks brewing beer like European brothers
Iraq war veterans brew 'jet noise' and 'pineapple grenade' beers
Now sip beer in the ambience of a coffee shop
Craft beer: a guide for beginners
The 10 best pints at the Great British beer festival
Attention passengers, craft beer will now be served in-flight
Now, electronic tongue can identify beer brands
For the latest food news and recipes, like us on Facebook or follow us on Twitter and get the NDTV Cooks app for Android or iOS.