Fiona Beckett, guardian.co.uk, Modified: April 19, 2013 14:19 IST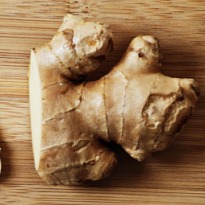 There's no better spice than ginger to vanquish the post-festive blues.

The challenge post-Christmas is not to give up on healthy eating and drinking because you're bored. Bland food and dull drinks are the enemies of restraint - what you need in both is a touch of spice and, drinks-wise, there's no better kick than ginger.

If you're cutting out booze altogether, ginger beer makes a widely available and inexpensive substitute for wine or beer, much less cloying (and less calorific) than most fruit juices, especially if served chilled with a slice of lemon. Supermarkets obviously do well-priced ones under their own label, but two that particularly appeal for their natural flavours are Fever-Tree (also available in a "naturally light" version at £1.69) and Bradley's Quench Ginger Beer, from Somerset, which has a delicious dash of lemon peel. It sells around Bristol, Bath and Wells at £2.99 for a 75cl bottle. Ginger beer is great mixed with apple juice, as you'd expect, but try playing around with seville orange juice, too.

If you're still allowing yourself the odd drink, the store cupboard staple for this time of year is Stone's Original Ginger Wine (generally around £5.50-£5.80, though I have seen it on offer for a good pound or so less; 13.5% abv). It seems to me to have got lighter and sweeter than it used to be, though Stone's also do a reserve that is a great drink to serve with a rhubarb or apple crumble. Aldi has a copycat version under the Church's label for just £2.99.

Again, you can do some creative mixing. A dash of ginger wine makes an excellent addition to a toddy or mulled cider, or try rhubarb vodka (Marks & Spencer has an inexpensive one for £9.99 a half-bottle; 37.5% abv) topped up with ginger beer.

For real ginger aficionados, though, the best drink I've tasted is The King's Ginger, a full-strength (41% abv), sweet, cockle-warming liqueur that makes an excellent whisky mac (half and half with a rich sherry-cask-aged whisky). It's also good on the rocks and, I suspect, in a champagne (or cava) cocktail (£18.99 drinkfinder.co.uk, £19.49 The Whisky Exchange, £20.45 larger branches of Waitrose, £21 Berry Bros & Rudd, who produce it).

Ginger also makes a good addition to beer (not ginger beer, the real thing). Try Bath Ales' invigorating Ginger Hare (again, available from indies around the West Country for £2.65 a 500ml bottle, or £23 for 12 bottles from Ocado; 3.9%, abv) with stir-fries or other light Chinese dishes.

matchingfoodandwine.com

• Photograph Katherine Rose

Ginger. Photograph: Getty Images



Other Links:
Justice for Desserts
Wine: What to Drink With Indian Food
Let's buy drinks - online!
Now, a device to chill your drink in 30 seconds
Soft drinks targeted by new government health campaign
Make your own St Patrick's Day drinks
Fizzy drinks as harmful as drugs for teeth
Parents are warned to steer clear of sugar-filled 'healthy' drinks
Is the coloring that's added to soft drinks safe?
For the latest food news and recipes, like us on Facebook or follow us on Twitter and get the NDTV Cooks app for Android or iOS.