IANS, London, Modified: September 12, 2013 13:18 IST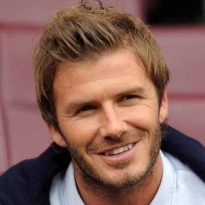 Retired soccer icon David Beckham has reportedly backed out of opening a Mediterranean-themed eatery here with celebrity chef Gordon Ramsay.

The 38-year-old, who was believed to have invested in his 46-year-old chef friend's restaurant which is opening Sep 16, has pulled out since both men had a different vision for the project, reports femalefirst.co.uk.

"They may be best friends, but they are also very astute businessmen and both wanted different things. Becks was ready to make an investment and had visited the site," Daily Mirror newspaper quoted a source as saying.

"But they both talked long and hard and have decided not to work together on this occasion," added the source.

The restaurant, Union Street Cafe, has already attracted keen diners. It received over 1,200 reservations within half-an-hour of the website launch and 2,500 reservations within four hours
Other Links:

Gordon Ramsay off the menu at Claridge's hotel

Gordon Ramsay loses two Michelin stars - so what should he do?

Ramsay holds his tongue while working with kid chefs

Cut off technology during meals: Celebrity Nutritionist

Mediterranean diet component snatches cancer cell's immortality: Study

For the latest food news and recipes, like us on Facebook or follow us on Twitter and get the NDTV Cooks app for Android or iOS.