Combat itchy scalp, hair fall with homemade remedies
IANS, New Delhi, Modified: August 02, 2013 12:47 IST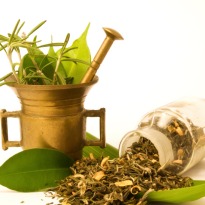 Monsoon season brings cool showers, but it spells trouble for the scalp and hair. Homemade remedies like fenugreek seeds or neem paste can keep them healthy and bouncy, respectively.

During monsoon, the scalp gets itchy, which leads to dandruff and rise in hair-fall and experts suggest different pastes to tackle the problem and get bouncy hair.

Here are homemade remedies suggested by hair transplant surgeon Sakshee Sareen.

- Vinegar: Pour a tablespoon of vinegar in a mug of water. Use it before the final rinse. This acts as a disinfectant and gives some relief from itching.

- Fenugreek seeds paste: Soak the seeds overnight, then make a paste and apply on scalp and hair. Leave the paste on for 20 minutes and wash it off with a mild shampoo. This will help reduce hair-fall and dandruff.

- Lemon: To avoid greasy hair, apply some diluted lemon juice all over your hair and scalp before the final rinse.

- Neem paste: Make a paste of neem leaves and apply to keep dandruff and other scalp infections away.


Other Links:

Cool body therapies for monsoon season

Fruity flavors for summer hair care

Fight acne by going natural

Pick kitchen ingredients to control greying hair

Use natural exfoliators to treat sun damage

Top Foods for Flawless Skin in 7 Days

Do you suffer from falling hair nightmares?

Seasonal Fruit Masks to Hydrate Your Skin

3 food mistakes we must avoid

For the latest food news and recipes, like us on Facebook or follow us on Twitter and get the NDTV Cooks app for Android or iOS.