Mid-day, Pune, Modified: December 11, 2012 14:47 IST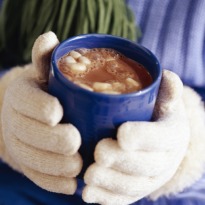 The Guide chalks out a diet regimen to stay healthy this winter!

It's that time of the year when you feel like slowing down, staying in and turning to comfort foods. We suggest you shift to a season-specific diet full of tasty fruits, savory greens, nourishing veggies, hearty meats and an abundance of fresh mushrooms.

"In winter we need to increase our immunity system, as the body is prone to catching various diseases like colds, influenza and viral diseases. So for that we should take anti-oxidants, vitamin A, and vitamin C. which is found in carrot, pea, fenugreek leaves, spinach, pumpkin, orange and apple.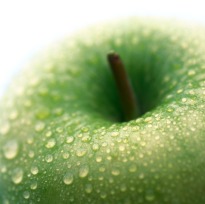 Spices like ginger, garlic, clove, and turmeric are very good to protect your body in the cold weather. And to keep the body warm green tea, hot chocolate and regular tea is best," says nutritionist RD Dixit.

Eating as per the season is healthier as there is a variation in the nutrient content of vegetables when they are harvested off-season. And that's why we bring to you a list of foods that should be on your plate this winter.

> Incorporate seasonal produce such as pomegranates, cranberries, citrus fruits, purple grapes, and orange root vegetables into your meals. You will not only add colour to your plate, you will also pack in
some serious nutrition punch.

> Consider Vitamin D supplements. Vitamin D can be found in fortified dairy products, fatty fish, and egg yolks.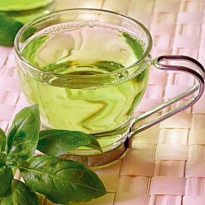 > Consume citric fruits like orange, which pack in a load of the essential Vitamin C that helps your body in its fight against germs.

> Mustard leaves (sarson) are highly nutritious. Fresh mustard greens are an excellent source of several vital antioxidants, vitamins, minerals and carotenes.

> Fenugreek leaves are loaded with vitamins, minerals, fibre and phytonutrients. It can lower cholesterol, help keep your diabetes in check.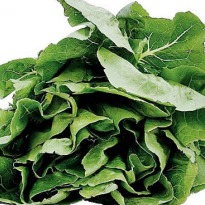 > Apart from leafy veggies include peas, turnips, radishes, mushrooms, and peanuts which are a source of vitamins, potassium, protein, carbohydrates, calcium and fat. And for those who eat meat for them the high-quality crabs should be in the top and try to consider the seasonality of animal products.

"In winter we tend to pamper our taste buds with fried food. Instead of frying the food we should opt for options like grilling, and steaming. Fried food is rich in calories and in winter we should avoid the intake of heavy amount of calories," added Dixit.





Other Links:
Best Quinoa Recipes - Why is it a Super Grain?
10 Best Chicken Soup Recipes
Foods to warm your winter
6 Healthy Foods You're Probably Neglecting
Healthy eating heavy on the pocket
5 healthy snacks that keep you alert at work
Eat right amount of good fat to stay healthy
Controlling diet only remedy for metabolic syndrome
Four diet tips to stay fit and healthy
For the latest food news and recipes, like us on Facebook or follow us on Twitter and get the NDTV Cooks app for Android or iOS.