AP, Washington , Modified: August 06, 2012 12:55 IST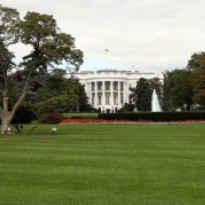 Michelle Obama, the nation's first lady and a high-profile spokeswoman for healthy eating, has added a new book on growing and cooking nutritious food to her resume. Here's an easy soup recipe from "American Grown: The Story of the White House Kitchen Garden and Gardens Across America."

Corn Soup with Summer Vegetables

"This versatile soup is the essence of summer. Dairy-free and nearly fat-free, it showcases the pure, sweet taste of summer corn and can be served hot or at room temperature," White House chef Sam Kass writes in Michelle Obama's new book, "American Grown: The Story of the White House Kitchen Garden and Gardens Across America."

"A garnish of summer vegetables, grilled and cut into bite-sized pieces, makes this soup your own unique creation. Try zucchini or summer squash, tomatoes, eggplant, peppers or mushrooms, alone or in combination. If you leave out the corn kernels and don't thin the soup with the corn stock, this becomes a luxurious sauce for seafood like halibut, tilapia, or shrimp."

Start to finish: 1 1/2 hours

Servings: 4

6 ears of corn, husks and silk removed
2 sprigs fresh thyme
Juice of 1/2 lemon (about 1 tablespoon)
Salt
Olive oil
Grilled vegetables of your choice: zucchini, summer squash, tomatoes, eggplant, peppers, mushrooms

Carefully cut the kernels off the ears of corn. To do this, stand each ear of corn upright on its wide end, then use a serrated knife to carefully saw down the length of the cob, rotating and repeating until all of the kernels are removed. Set the kernels aside. Do not discard in the cobs.

To make corn stock, place the cobs in a large stockpot. Add enough water to just barely cover. Bring to a boil over high heat, then reduce heat and simmer for 45 minutes to 1 hour, or until the water has a rich corn flavor. Strain the stock and discard the cobs and any solids. Set aside.

Reserve 3/4 cup of the corn kernels, then place the remaining kernels in a blender. Puree until smooth, about 45 seconds. If needed, add a bit of the corn stock to help get the blender started. Pour the puree through a mesh strainer into a medium saucepan. Discard any bits of skin.

Add the thyme and bring the soup to a gentle simmer over medium heat, stirring constantly. Do not boil.

As the soup heats, the starch from the corn will begin to thicken the soup. Once the soup has thickened to the consistency of applesauce, about 3 to 4 minutes, add the lemon juice and the reserved corn stock a bit at a time until the soup reaches the desired thickness. You should have 4 to 6 cups of soup. Season with salt.

Heat a small skillet over medium. Add enough olive oil to coat the bottom on the pan. When the oil is hot, add the reserved corn kernels. Do not stir until the corn has a nice brown color. Stir the corn, then remove it from the heat.

Divide the soup between serving bowls, then top each serving with some of the seared corn and any other grilled vegetables desired.

Nutrition information per serving:
Values are rounded to the nearest whole number - 150 calories; 45 calories from fat (30 percent of total calories); 5 g fat (0 g saturated; 0 g trans fats); 0 mg cholesterol; 27 g carbohydrate; 6 g protein; 3 g fiber; 120 mg sodium.

Recipe adapted from Michelle Obama's "American Grown: The Story of the White House Kitchen Garden and Gardens Across America"

Other Links:

White House Recipe Contest: Rajen's Kathi Roll Amongst Winners

Five Indian-American kids to join Michelle Obama for 'State Dinner'

Michelle Obama asks media to promote healthy foods

Michelle Obama Expands Push to get Americans to Drink More Water

Mint chutney spices up kids' 'state dinner' at White House

Obamas have a birthday date at Indian restaurant

For the latest food news and recipes, like us on Facebook or follow us on Twitter and get the NDTV Cooks app for Android or iOS.