NDTV Cooks, Updated: August 19, 2013 13:08 IST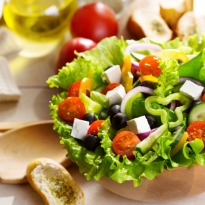 We love salads, come rain or shine. Toss in your favorites and conjure up a perfect mid-meal entrée.

And if you are wondering salads are not just for the healthy eaters, they are also for those who love a burst of flavors in their mouth. Fireworks on a plate, not to be missed.

Breezy and hassle free salad make for a wholesome yet light meal. Throw in your favorites and toss up a meal in minutes.

Here are our 10 best salad recipes that we think are a must try.



Panzenella
Recipe by Ritu Dalmia

Panzenella is a Tuscan bread salad, ideal for summer which does not follow a particular recipe. The two ingredients that do not change are tomatoes and bread. This salad is great with a chilled glass of Prosecco and lots of sunshine.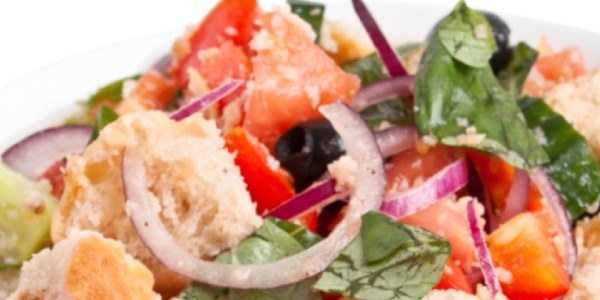 Watermelon, Olive and Feta Salad
Recipe by Vicky Ratnani

The perfect summer salad of melon, olives and feta cheese with toasted pumpkin seeds.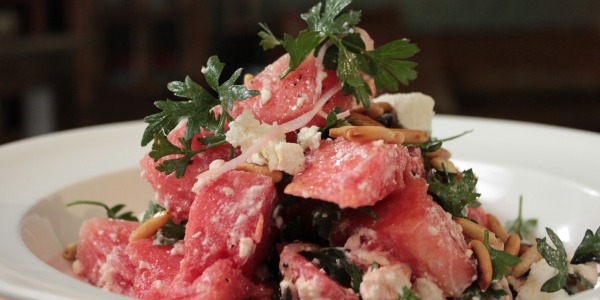 Carrot Salad with Black Grape Dressing
Recipe by Preah Narang

Why buy salad dressings off the rack that are full of preservatives? Preah Narang whips up a quick carrot salad with raisins and almonds and a quick black grape dressing.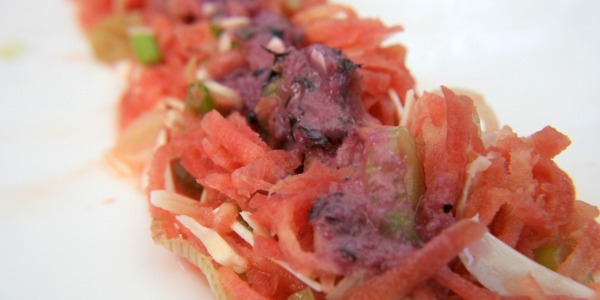 BBQ Potato Salad
Recipe by Vicky Ratnani

Potato salad with a twist. This one has some cola flavored BBQ sauce as a dressing ingredient. But if you do not like the cola punch, add your everyday BBQ sauce.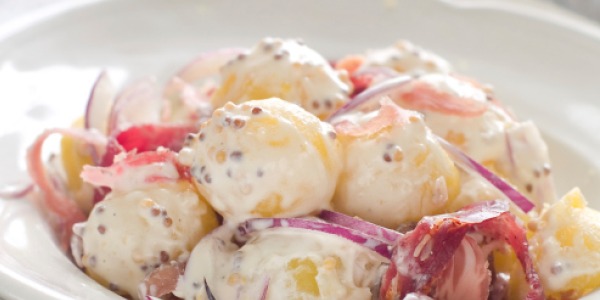 Thai Soyabean In Cabbage Cups
Recipe by Divya Burman

It's vegetarian, it's low fat and filled with flavor. Try this Thai soya bean salad with bean sprouts, chillies, the crunchiness of vegetables and the zing of lemon juice.





Chilled Indian Udon Noodle Salad
Recipe by Vicky Ratnani

As refreshing as it can get, a chilled salad of udon noodles with an Indian twist of curry leaves, cashew nuts, mustard seeds, coriander and turmeric.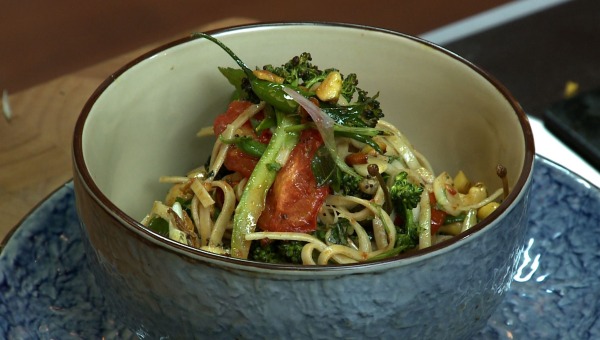 Asian Sesame Chicken
Recipe by Ritu Dalmia

Chicken breast strips mingled with greens, dressing, almond, sesame seeds and asparagus.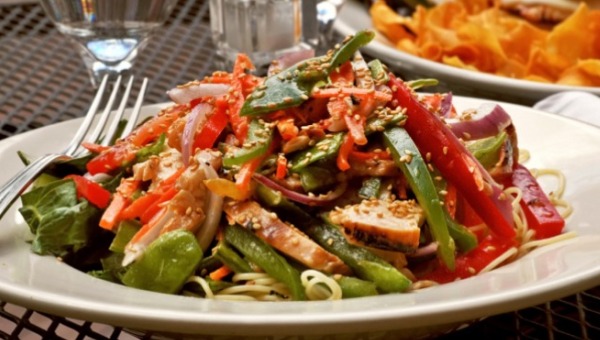 Cucumber, Black Olive and Mint Salad
Recipe by Vicky Ratnani

A chunky salad of cucumbers, cherry tomatoes, peppery mint leaves drizzled with a black olives sauce.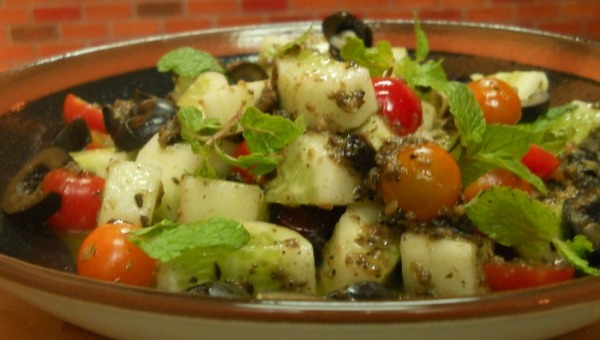 Caprese Salad with Pesto Sauce
Recipe by Joey Matthew

Juicy tomatoes, thick chunks of mozzarella cheese drizzled with pesto sauce. Topped with the freshness of basil.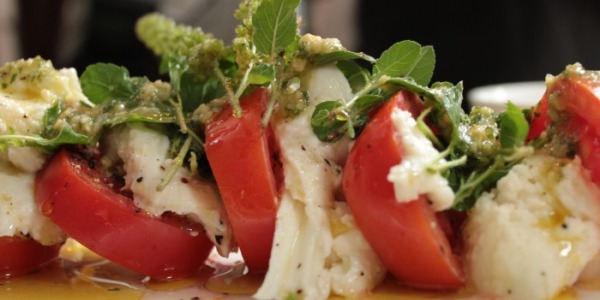 Egg Chaat
Recipe by Aditya Bal

Flavors of tomato, tamarind and lemon spread on boiled eggs making it a tangy egg chaat.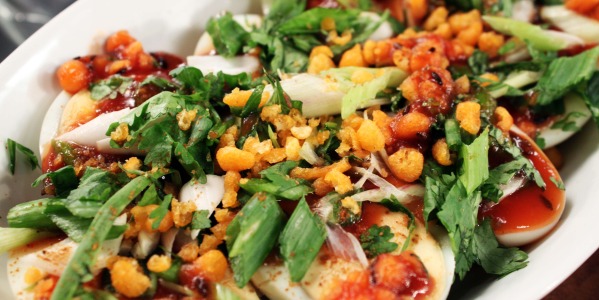 Other 10 best recipes.

Check out the 'salad' category

More recipes and reads