NDTV Cooks, Updated: December 11, 2013 12:10 IST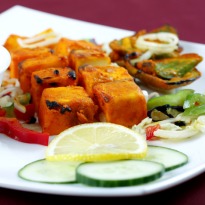 Cheers to local flavors! Indulge in the divine taste of paneer, the ever so versatile and humble ingredient we all grew up with. Without any doubt it's an all-time favorite. Paneer is a fresh cheese common in South Asian cuisine. In eastern parts of Indian Subcontinent, it is generally called Chhena. It's a special favorite with North Indians.

It can be easily made at home, since it does not require the use of rennet, it's completely vegetarian. Paneer (cottage cheese) with its delicate milky flavour is used all over India to make delicious dishes ranging from curries to desserts.

Quick Tip: In the market you will find soft as wel as hard cottage cheese. Though the soft one is preferred by many, one must remember soft cottage cheese stays fresh for a lesser duration as compared to the hard one.

Create culinary magic in your kitchen with these divine paneer dishes. Try your hand at these light and lovely recipes that will never fail to entertain friends and family.

From a traditional shahi paneer to an inventive hot paneer sandesh pudding, we've got you covered.

Here are our 10 best paneer recipes which we think are a must try!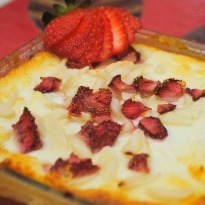 Hot Paneer Sandesh Pudding
Recipe by Seema Jindal Jajodia


You don't want the weighing scale tipping to the wrong side. Cling to these healthy low fat alternatives that keep the flavors intact. Whip up a guilt free sandesh with no sugar, only organic fruits.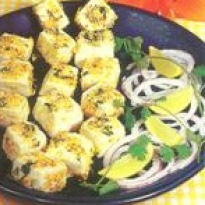 Til-E-Paneer
Recipe by Niru Gupta

The classic paneer with exciting new flavor combination. Sesame and yogurt marinated paneer cubes baked in an oven are delightful delicacies when serve with onion ringlets and chutney.












Dum Paneer Kali Mirch
Recipe by Divya Burman

Bored with the usual same gravies? Spice up your palate with this creamy paneer recipe with the aroma of black pepper and different varieties of masalas, making it seem quite different from the usual.









Paneer Kofta
Recipe by chef Aditya Bal

This one is the winner on the table, it will never fail to entertain friends and family. One main-course dish and you are good to go. A thick gravy recipe of paneer kofta tastes great with a hot crisp naan or a roti.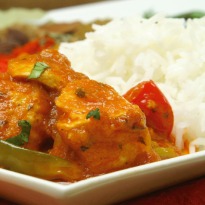 Tomato Paneer
Recipe by Nishtha Asrani

This quick and easy recipe is a good pick when your stomach is rumbling but you're short on time. Tomato paneer recipe made low fat with olive oil and milk.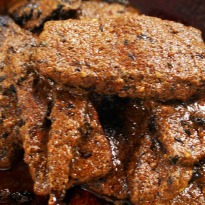 Veth Chaman
Recipe by chef Aditya Bal

Veth chaman is originally prepared by Kashmiri pundits. Spicy and sinfully delicious, this paneer recipe is ideal to be served with rice and rotis.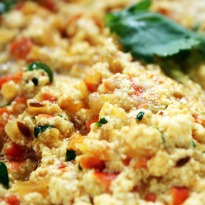 Amritsari Paneer Bhurji
Recipe by chef Aditya Bal

Indulge in a divine taste of quick and easy Amritsari Paneer bhurji, packed with proteins. It is made from cottage cheese, combined with varied masalas.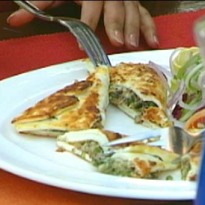 Multani Paneer Tikka
Recipe by chef Rajdeep Kapoor, Hotel Eros Park Royal

Give the good old paneer tikka a new makeover. Here's an interesting recipe, paneer and vegetables are imbued with aromatic herbs and spices, wrapped in a besan mixture.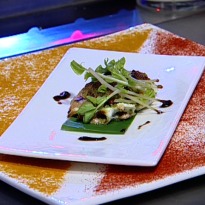 Roomali Paneer and Chutney Butter
Recipe by chef Manish Mehrotra

Tease your taste buds and try out our Roomali paneer. Jammed with chutney and nuts, paneer roomali is baked with a aromatic butter crust.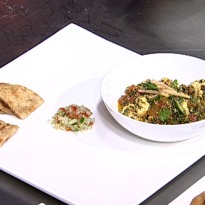 Paneer Kadhai Masala And Ajwain Rotis
Recipe by chef Poppy Agha

Relish exotic flavors of spices and try out our Paneer kadhai Masala with ajwain Rotis. A hot masala paneer made with a host of spices and tomatoes.











More Paneer Recipes

Other 10 best recipes

Related Articles