NDTV Cooks, Updated: December 13, 2013 11:43 IST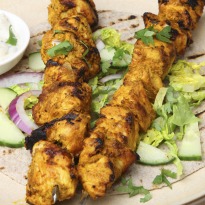 Chicken, Indian's most favored meat, touched with Indian spices is the perfect combination of proteins

with good flavor! Here we bring to you, the best tasting, absolutely lip smacking, top 10 Indian chicken recipes.

Chicken being an easy to cook meat, with diverse flavor abilities, from the tikkas in the tandoors of the Mughal to chicken chettinad floating in fresh coconut paste from Kerela to the amazing biryani's from the rasoi of the Nawabs. These recipes bring out the best in of the ever so versatile, chicken!

Indulge in these easy to make, home- cooked chicken favorites and bring in your kitchen the aroma of the traditional Indian spices like cinnamon with a twist of garam masala with the spark of Indian Chilli.

These finger licking recipes leave an everlasting impression on our taste buds!

Here is our take on 10 best Indian chicken recipes that we think are a must try!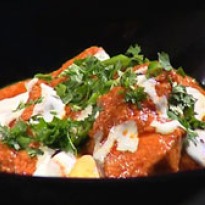 Amritsari Murgh Makhani
Recipe by chef Aditya Bal

Succulent boneless pieces of chicken marinated and cooked in a rich gravy with cream, tomato and spices.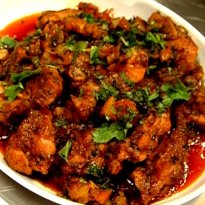 Teekha Murg
Recipe by chef Meraj Ul Haque

Tender chicken spiked with masalas, cooked with tomato paste and garnished with mint and coriander.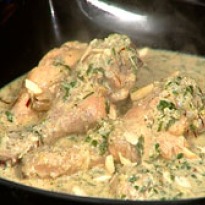 Murg Malaiwala
Recipe by chef Marut Sikka

Chicken drumsticks marinated in ginger-garlic and cooked in milk, cream, chillies, saffron and garam masala.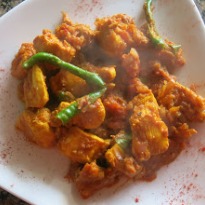 Kerala Chicken Roast
Recipe by Divya Burman

A fried chicken recipe which is full of flavor and spices. Teamed up with some chillies, fried onions and lemon juice to bring out that extra zing in this dish.










Chicken Chettinad
Recipe by chef Kishore D Reddy

Here is a spicy chicken recipe as made by Chettiars. Full of flavor and masalas this chicken chettinad recipe makes for a finger licking delicacy.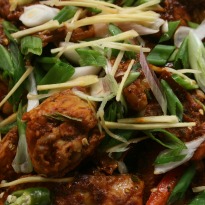 Spicy Tangy Kadhai Chicken
Recipe by chef Aditya Bal

Chicken cooked in spices, jaggery and tamarind. It is absolutely lip smacking.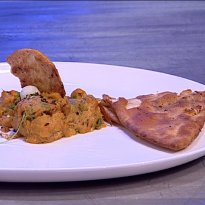 Chana Aur Khatte Pyaaz Ka Murgh
Recipe by chef Nimish Bhatia

Chicken morsels cooked with pickled shallots and chickpea gravy, served with parantha.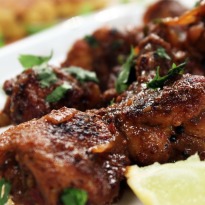 Masaledar Chicken Lollipop
Recipe by Aditya Bal

Spicy and full of flavor. These chicken lollipops are lip smacking!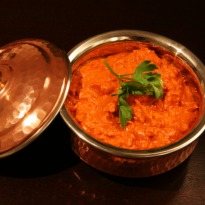 Butter Chicken
Recipe by chef R John, Moti Mahal, Daryaganj, Delhi

Straight from a Punjabi kitchen, butter chicken has been an instant hit through the years. Marinated overnight, the chicken is roasted and cooked in tomato puree, cream and masalas. Enjoy the classic creaminess of the dish with this butter chicken recipe.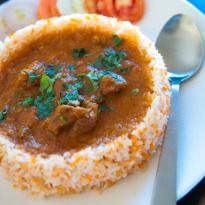 Chicken Dum Biryani
Recipe by chef Marut Sikka
A sumptuous chicken and rice biryani cooked with such precision that none of the flavors are allowed to change color.
More:
10 Best Mushroom Recipes
,
10 Best Fish Recipes